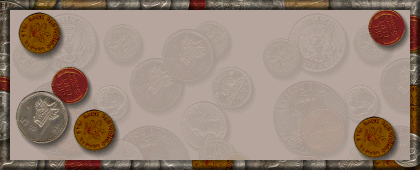 WELCOME TO

CHARLTON HESTON

WORLD

GRAPHICS LOADING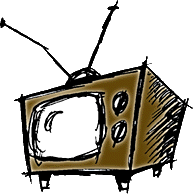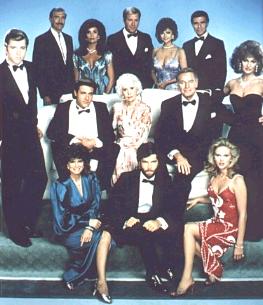 THE COLBYS TV series was a spin-off of the ever popular TV series: DYNASTY(1981-1989).

SYNOPSIS:

THE COLBYS ran from 1985 to 1987. It was a story about the 'Colby' family, relatives of the 'Carringtons'(DYNASTY), which lived in California. The patriarch of the family was Charlton Heston (Jason Colby) with his wife, Stephanie Beacham (Sabella "Sable" Scott Colby). They had  three children together: Tracy Scoggins (Monica Colby), Maxwell Caulfield (Miles Andrew Colby) and Claire Yarlett (Bliss Colby). Both, the Colby and Carrington families were billionaires and powerful in the business world.

THE COLBYS really began when Heston goes to visit his relative:John Forsythe (Blake Carrington) which was a powerful business man in Denver, Colorado (DYNASTY). There Heston meets the rest of the Carrington family: Linda Evans (Krystle Grant Jennings Carrington), Emma Samms (Fallon Carrington Colby)-her husband: John James (Jeff Colby ). Forsythe's ex-wife, Joan Collins ( Alexis Morrell Carrington Colby Dexter Rowan ) and various other family members.

Heston's older sister, Barbara Stanwyck (Constance "Conny" Colby Patterson) gives her company stocks to James, who is the son of her younger brother Michael Parks (Phillip Colby). James decides to move to California to join the Colby clan and work with Heston. This is where the storyline gets very involved with every family member's own storyline.

Heston's main storyline involved his relationship with his wife, Beacham, and her sister, Katharine Ross (Francesca "Frankie" Scott Colby Hamilton Langdon). Heston and Ross had a brief love affair years ago before he and Beacham were wed. From this affair a son was born:James (Jeff). It is finally revealed that James is Heston's real son--sibling rivalry occurs between James and Caulfield. Heston divorces Beacham in a bitter battle. Heston and Ross renew their love and plan to be married. Beacham tries to turn her children away from him, tries to steal his company, etc. Ross' former husband, Michael Parks (Phillip)-who was thought to be dead, arrives unexpectingly during the wedding of Heston and Ross. Ross faints after seeing Parks in the back of the church, right before she takes her vows and the wedding is postponed. Parks tires to win Ross' love back and Ross and Heston become enstranged. Heston's love for Ross never wavers, he continuely tries to win Ross back. The climax of the show-season's 2nd year finale, has Heston chasing Parks in a helicopter. Parks has kidnapped Ross driving recklessly toward the Mexican border. Heston and James try to stop Parks by flying the helicopter too close to the car--thus causing it to run off the road into a deep canyon. Ross is thrown from the car---bleeding profusely. Heston instantly lands the helicopter and rushes to Ross' side. As Heston holds Ross in his arms she tells him in her (thought at the time) last dying breathe that she still loves him and always would and ask him to take care of James. Heston clutches her close to himself with tears streaming from his eyes. James yells at Heston: "You SOB--you killed my mother!!!"

This ends the season's show and the series was cancelled during the summer ratings review, leaving the devoted fans a cliff-hanger which to this day has not been solved.

Some people wondered at the time why an actor of Heston's stature would want to appear in a prime-time soap opera, no matter how popular. As Heston has been often to state concerning this,"Doing rather less challenging parts in huge commerical successes gives me the freedom to do things I love--play the real giants on the stage." The proceeds from TV work such as THE COLBYS made it possible for Heston to pursue works such as THE CAINE MUTINY, THE CRUCIFER OF BLOOD, DETECTIVE STORY and A MAN FOR ALL SEASONS.

MY COMMENTS:

I was a totally devoted fan of both DYNASTY and THE COLBYS. I watched these two prime-time soaps every week. I was overjoyed when Chuck took the lead as Jason Colby on DYANSTY and then the spin-off of THE COLBYS followed the next year. I think Chuck did a wonderful  job with the role of Jason and he was finally given a chanced to play a more romantic part, which most of  his movies don't show him as a romanitic leading man. The love scenes between Chuck and Katharine Ross was electrifing, intense, yet soft. They had great chemistry together which showed on the screen. I have watched the re-runs of both

THE COLBYS and DYANSTY everytime they are aired. Chuck is not only a great actor on the 'big' screen but also on the 'small' screen--- a regular television series is a venue he should pursue more often.


PICTURES FROM THE COLBYS & DYNASTY BELOW                                       PLACE YOUR CURSOR OVER THE PICTURES FOR INFO ON THEM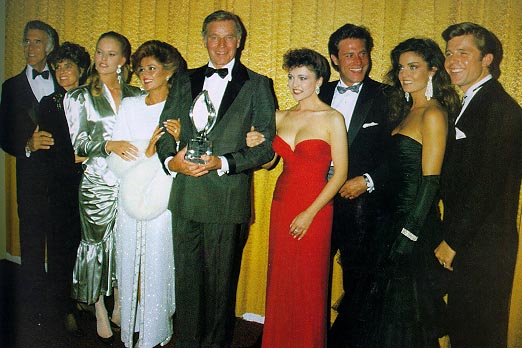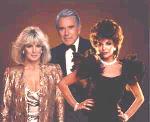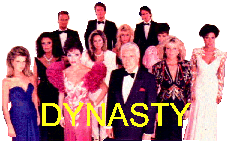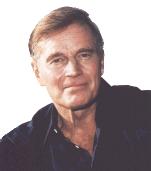 THE MAIN CAST MEMBERS OF THE COLBYS BELOW

            PLACE YOUR CURSOR OVER THE PICTURE FOR NAMES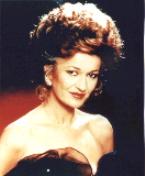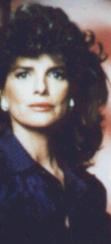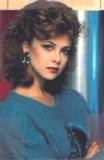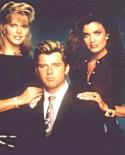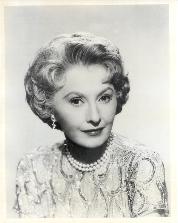 MORE INFORMATION BELOW

                                      THE COLBYS:

TV-Series: 1985-1987

Directed by-Gwen Arner & Gabrielle Beaumont

Runtime: USA:60 (49 episodes)

Country: USA 

Language: English 

Color: Color 

MAIN CAST MEMBERS:

Charlton Heston ....  Jason Colby 

Stephanie Beacham ....  Sabella "Sable" Scott Colby 

Katharine Ross ....  Francesca "Frankie" Scott Colby Hamilton Langdon 

John James (II) ....  Jeffrey "Jeff" Broderick Colby 

Emma Samms ....  Fallon Carrington Colby 

Tracy Scoggins ....  Monica Colby 

Maxwell Caulfield ....  Miles Andrew Colby 

Claire Yarlett ....  Bliss Colby 

Ricardo Montalban ....  Zachary Powers 

Barbara Stanwyck ....  Constance "Conny" Colby Patterson 

Ken Howard (I) ....  Garrett Boydston (1985-1986) 

Joseph Campanella ....  Hutch Corrigan (1985-1986)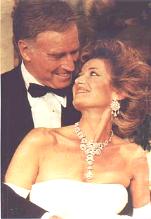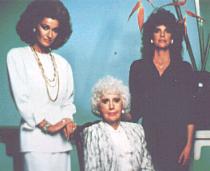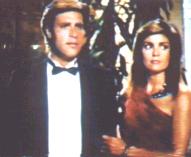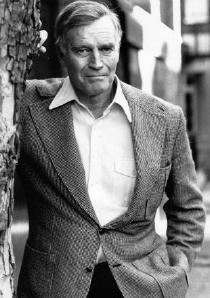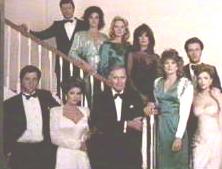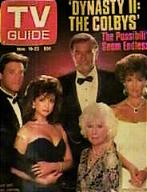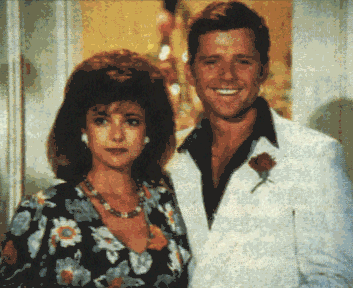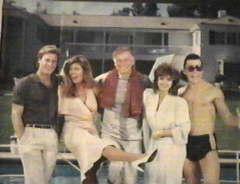 CLICK  BELOW TO HEAR THE THEME SONG FROM

THE COLBYS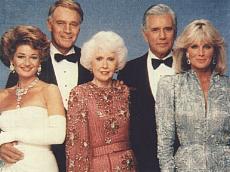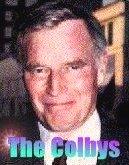 MORE PICTURES ON THE NEXT 2 PAGES ON

THE COLBYS


IF YOU WOULD LIKE TO LINK MY SITE YOU MAY USE EITHER BANNERS WITH THE URL BELOW THEM-PLEASE E-MAIL ME & I WILL SEND THEM TO YOU


http://www.geocities.com/charltonhestonworldmain/index.html


http://charltonhestonworld.homestead.com/ColbysDynastyTVPg1.html

TO FIND FOR MORE WAVS FROM THE

DYNASTY

OR

THE COLBY'S'


FOR INFORMATION ON HOW TO PURCHASE VHS, PHOTOS & POSTER FROM

DYNASTY OR THE COLBY'S VISIT

CHARLTON HESTON WORLD'S ONLINE STORE

BY CLICKING THE ICON BELOW OR
HERE







Copyright © 2003 MonaK
Previous Counter Number: 63549

Replaced on 2-14-07