THE GREATEST SHOW ON EARTH is big, gitzy, loud, and wonderful, just as one would expect of a salute to the big top directed by Cecil B. DeMille. DeMille was the perfect director to render all the glamour and flashy hoopla of the circus, nor is it surprising to find Charlton Heston, whose career was filled with spectacular, sprawling films, in the starring role here.

SYNOPSIS

Heston plays the boss of an almost unmanageably large circus. He is loved by Betty Hutton, his star aerialist, who is crushed when Heston hires French star Cornel Wilde. Wilde soon takes away Hutton's spotlight, quickly proving himself a master of the air and performing tricks that amaze even Hutton, who at first resents the strutting Frenchman and then becomes fascinated with him, threatening her love for Heston. Heston struggles constantly to maintain and motivate his troupe, whose members include elephant trainer Lyle Bettger, who is cruelly spurned by his showgirl assistant, Gloria Grahame, even though he loves her desperately; Dorothy Lamour, a glamorous aerialist; and Jimmy Stewart, a mysterious clown who never removes his makeup. Meanwhile, the artistic competition between Hutton and Wilde becomes fierce as she tries to battle her way back to the center arena. Wilde attempts an impossible feat without using a net to prove his superiority and almost falls to his death, horribly damaging one arm. Hutton then becomes even more infatuated with her professional rival, who bears up nobly despite his injuries, going off to see a special surgeon when he experiences some feeling in his otherwise paralyzed hand. During this whole time, Heston is trying to keep the 'show' going and everyone doing their jobs. It is a hard tasks but he is determined to do it for the sake of the 'circus'! Grahame also develops a yen for Wilde, causing the jealous Bettger to wreck the circus train as the company travels to another show. Because of Bettger's jelousy, a disastrous consequences happens. This include Bettger's own accidental death, injuries to performers, and wild animals getting loose in the countryside after the circus train derails and wreaks. Heston is pinned under the train wreckage and is so badly hurt that he requires immediate medical attention. Hutton begs Stewart to do something, suspecting that the clown is actually a master surgeon in disguise, who is wanted for the mercy killing of his own wife. Following the circus is detective Henry Wilcoxen, who watches as Stewart, still wearing his clown's makeup, performs a major operation on Heston in a makeshift surgery, saving Heston's life but revealing his own identity in the process. After Stewart is led away to face the criminal charges against him, the circus struggles to reassemble its tattered remnants. A touching scene is given by Heston when he finally realizes that Hutton is 'his kind of women' and they both declare their love for each other. " In the end Wilde pairs off with Grahame. Hutton is blistfully happy that she and Heston can be together and becomes the'circus manager' in a sense by pulling the 'show' together giving the audience

'THE GREATEST SHOW ON EARTH'.

THE GREATEST SHOW ON EARTH is a superb DeMille production which was carefully and expensively constructed, filmed with love in every frame. Its 153 minutes are loaded with charm and excitement, and the cast is outstanding, particularly Heston. Though Betty Hutton overacts a bit (as usual) in her role, Cornel Wilde is perfect as the egotistical aerialist, James Stewart is touching as the tragic clown, and Gloria Grahame makes an effectively sexy, manipulative circus lady. DeMille also throws in a few amusing cameo appearances by planting Paramount celebrities in his circus audience. In one scene Bob Hope and Bing Crosby are gaping spectators, looking up anxiously at the aerial stunts while nervously munching peanuts.

The railroad wreck was done in miniature but was so well constructed that it appears quite real. In other scenes, DeMille was extremely inventive, mounting his cameras on pulleys and having them slide up and down the support poles of the main tent. The resulting film, both authentic and awesome, earned Oscars for Best Picture and Best Motion Picture Story as well as nominations for Best Direction, Best Film Editing and Best Costume Design. DeMille got the first Oscar of his life, an Irving Thalberg Academy Award for the role of producer.

Surprisingly, all of the on-location shooting for THE GREATEST SHOW ON EARTH was done without mishap. Not until making studio shots back at Paramount did DeMille have trouble. During filming of the train wreck's aftermath, scores of monkeys were released to scamper before the roaming lions, tigers, and leopards. The larger, tame animals were rounded up after the usual roars but the monkeys were so terrified that they fled the soundstage and raced wildly through the studio back lot, most of them fleeing into the Hollywood cemetery, and many of them were never to be found again.

Songs include included are:  "Be a Jumping Jack," "The Greatest Show on Earth" (Ned Washington, Victor Young), "Popcorn and Lemonade," "Sing a Happy Song," "A Picnic in the Park" (John Murray Anderson, Henry Sullivan), and "Lovely Luawana Lady" (E. Ray Goetz, John Ringling North).

DeMille, who originally thought of casting either Kirk Douglas or Burt Lancaster in the lead, selected Heston instead after seeing the actor in a film version of JULIUS CAESAR. He was impressed with Heston's 'toughness' in the role and knew this was the actor who could make the circus manager come to life in THE GREATEST SHOW ON EARTH.

Heston recieved third billing in this all-star cast, after Betty Hutton and Cornel Wilde. His role of the tough circus manager, was actually the story's pivotal character. This is one of the best opportunities that Heston's acting technique worked well for him, making his portrayal one of the most convincing in the movie.

Chuck's favorite compliment on the THE GREATEST SHOW ON EARTH came from a women whose letter praised the movie and  then she added: "I think it's amazing the way the circus manager fitted in with the professional actors." This high praise complimented Heston for his great acting ability. He played the role believably as the circus manager, contrary to many of the other cast members who had a case of 'over-acting'. This is high praise for any actor to recieve. To play the part so well that the viewer forgets that they are acting a part. Chuck remembers this praise with great appreciation to this day.

AWARDS: THE GREATEST SHOW ON EARTH received Academy Award for Best Picture and Best Motion Picture Story.  Academy Award Nominations for Best Director, Best Film Editing, and Best Costume Design.

MY COMMENTS:

This picture was one of my favorites as a child and remains a favorite still. It depicts the circus with all its glizt and glamour better than any other movie before or after made. Chuck did a great  job with his role as 'Brad' the circus manager. I have to agree with the lady who stated that she thought he was a real manager----he played the role very convincingly with a macho persona. Yet you could still see the tender/needing side of his character come out towards the end of the movie. He showed that this so call 'tough' circus manager did indeed have a heart that was NOT made out of "saw dust". This was our first glimpse of how well Chuck could change the temperament of his character he was portraying. Chuck can do this quite well and has future movies which he will make to prove how well he uses  this very same technique.

MORE INFORMATION ON

                         THE GREATEST SHOW ON EARTH:

Academy Award: Best Picture

Best Motion Picture Story - Fredric M. Frank, Theodore St. John, Frank Cavett

Academy Award Nomination: Best Director - Cecil B. DeMille

Best Film Editing - Anne Bauchens

Best Costume Design (Color) - Edith Head, Dorothy Jeakins, Miles White

Country of origin: U.S.

Genre: Drama

Color or b/w: Color

Production Co(s).: Paramount

Released By: Paramount

MPAA rating: NR

Parental rating: GREAT for children

Running time: 153

CAST:

Betty Hutton-Holly

Cornel Wilde-Sebastian

Charlton Heston-Brad

Dorothy Lamour-Phyllis

Gloria Grahame-Angel

James Stewart-Buttons:The Clown

Henry Wilcoxon-Detective

Lyle Bettger-Klaus

Lawrence Tierney-Henderson

John Kellogg-Harry

John Ridgely -Jack Steelman: Assistant Manager

Frank Wilcox-Circus Doctor

Robert Carson -Ringmaster

Lillian Albertson -Buttons' Mother

Julia Faye -Birdie

Lydia Clarke-Circus Girl

Emmett Kelly, Cucciola,Antoinette Concello,

& John Ringling North-Themselves

Circus Act -The Flying Concellos

Circus Act -Paul Jung

Circus Act -The Maxellos

Circus Act -Dolores Hall, Robert St. Angelo

Davison Clark, Dorothy Adams, Ottola

Nesmith, David Newell, Josephine Whittell 

CREDITS:

Producer: Cecil B. DeMille

Director: Cecil B. DeMille

Writer: Fredric M. Frank, Barre Lyndon,

Theodore St. John (based on a story by Frank, St. John, Frank Cavett)

Cinematographer:George Barnes, Peverell Marley, W. Wallace Kelley (Technicolor)

Editor: Anne Bauchens

Music Composer: Victor Young

Art Director: Hal Pereira, Walter Tyler

Set Decorator: Sam Comer, Ray Moyer

Special Effects: Gordon Jennings, Paul K. Lerpae, Devereaux Jennings

Costume Design: Miles White, Edith Head,

Dorothy Jeakins

Make Up: Wally Westmore

Choreography: Richard Barstow

WELCOME TO

CHARLTON HESTON WORLD

GRAPHICS LOADING


         THE

  GREATEST SHOW           ON EARTH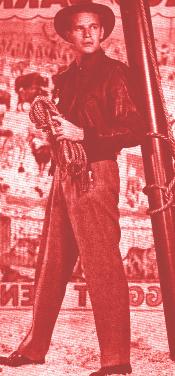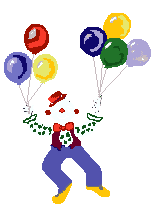 THE GREATEST SHOW ON EARTH

DIRECTOR: Cecil B. DeMille, 1952






MY FAVORITE MOVIE PICK

PICTURES FROM THE GREATEST SHOW ON EARTH BELOW.

          PLACE YOUR CURSOR OVER THE PICTURE FOR MORE INFO ON THEM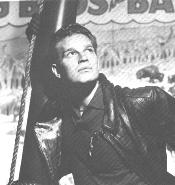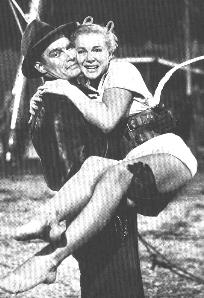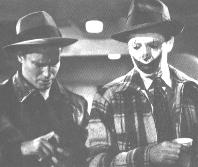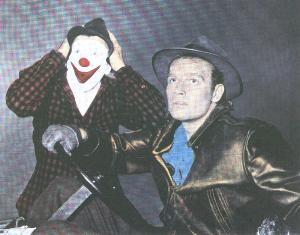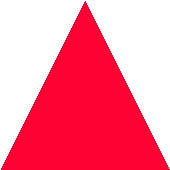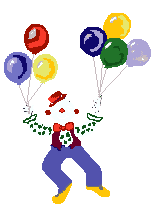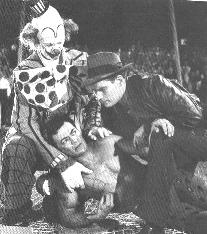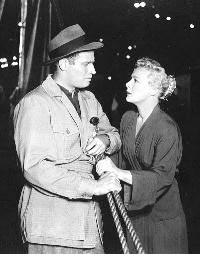 Copyright & copy: 2003 MonaK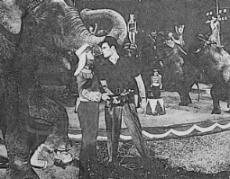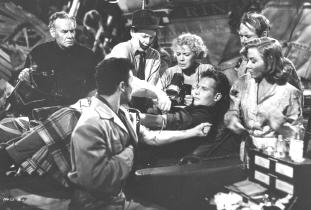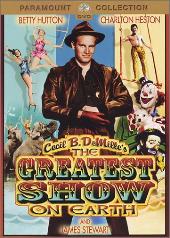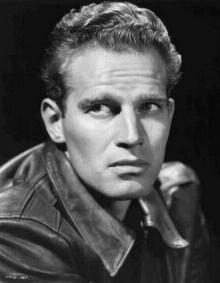 PICTURES BELOW ARE SOME CANDID SHOTS DURING THE FILMING OF THE GREATEST SHOW ON EARTH

ABOVE PHOTO DONATED BY:

DOUG REEVES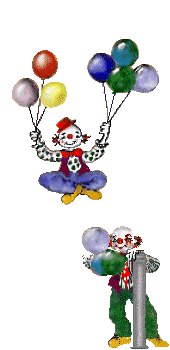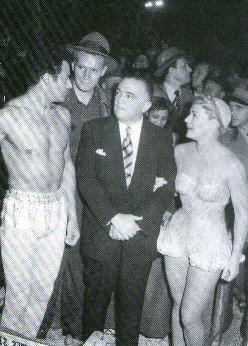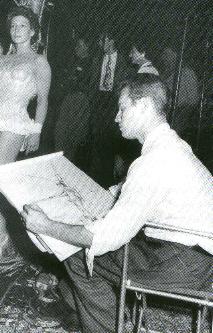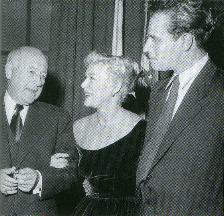 THIS IS AN AD THAT CHUCK DID

                    DURING THE TIME

THE GREATEST SHOW ON EARTH

WAS MADE FOR

REALIST CAMERA

(1952)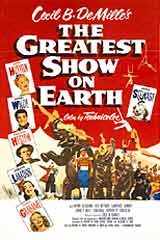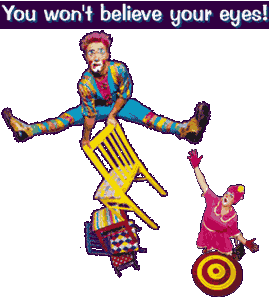 CLICK THE 'HOME' BUTTON BELOW TO FIND OUT MORE ABOUT THIS EXTRAORDINARY MAN: CHARLTON HESTON 

Biography, Filmography,Tons of Pictures, Movie Synopsis, Up-Coming Events, Books/Videos Links, Fan Club Groups, Webpoll, Wavs, News & ONLINE STORE. Find if all here!

FOR CHARLTON HESTON MERCHANDISE--PLEASE VISIT

CHARLTON HESTON WORLD'S ONLINE STORE

BY CLICKING THE ICON BELOW OR
HERE
CLICK BELOW TO FIND THE VIDEO & DVD FOR

THE GREATEST SHOW ON EARTH