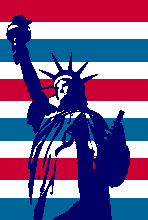 THE PRESIDENT'S LADY

Director: Henry Levin, 1953

One of the better biographical films made by Hollywood, THE PRESIDENT'S LADY  stars Charlton Heston as Andrew Jackson, whom the actor also played in THE BUCCANEER.  Heston in full make up actually looked quite a lot like Andrew Jackson in his later years. 

SYNOPSIS:

It's 1791 in Nashville, Tennessee. Susan Hayward is married to philandering Whitfield Connor, a local businessman, when she meets attorney Charlton Heston, and there is an instant attraction. Hayward is having a tough time with Connor, so her mother, Fay Bainter, suggests she go to Natchez, Mississippi, to get some breathing space. Since the area is fraught with danger, Heston volunteers & accompanied her to Natchez on the riverboat. En route, Indians attack the boat, and the experience brings Heston and Hayward closer together and they fall in love. In Natchez, Hayward initiates divorce proceedings at Heston's request. Meanwhile, Heston's law partner, John McIntire, sends a note saying that Connor has sued Hayward for divorce on the grounds of her adultery with Heston. The future president is stunned by this accusation (especially since it isn't true), but he doesn't let it stop him from marrying Hayward. During this day and age divorce was one of the worst scandals anyone could be associated with. Back in Nashville, Heston decides to run for office, but he is forced to put his political career on hold when he learns that Connor's divorce has only recently been made legal, meaning that Heston and Hayward have been living in sin for a year. This is not the sort of thing candidates want on their records. Heston and Hayward marry once more at Bainter's house and all seems well, but it isn't long before Carl Betz accuses Heston of stealing another man's wife. To uphold his honor Heston challenges Betz to a duel, in which Heston is wounded and Betz killed. Tennessee society never fully accepted Hayward because of her 'divorce', which causes her great unhappiness. Years pass and Heston is nominated by his party to run for the presidency. Heston and Hayward have grown quite old at this time in the story. The campaign was very arduous, which contributed to Hayward becoming ill. She is in the audience at a campaign rally when hecklers begin insulting Heston, bringing up Betz's death and Heston's premature marriage to Hayward and her divorce. When one of the hecklers calls Hayward a "woman of ill repute," Hayward faints. Ultimately, Heston is elected president. The night of the election Hayward is on her deathbed and Heston re-new his un-dying vow of love to her. Hayward dies in his arms as he weeps over her still body.  Heston is distraught by Hayward's death but goes on to become the 7th President of the United States.

Chuck has stated saying about this famous President, "I think I admired Andrew Jackson more than any of the other men of that genre I've played." Heston says "In preparation for this film, DeMille had let me see his 1938 version of THE BUCCANEER to study the character of Jackson. DeMille also let me look at some research materials he had.  He was very kind about it . In fact, he loaned me a combination research item and good luck piece; a lovely little wax statuette of Jackson, about ten inches high, which I kept in my dressing room while we were shooting THE PRESIDENT'S LADY. Afterwards, I duly returned it to him. "  Heston continues, "Five years later, DeMille was planning to  remake THE BUCCANEER. At the time, I don't think it was settled to what extent he was planning to involve himself in the production. I still had one picture left on the contract that Paramount had purchased from Hal Wallis. I asked to play Jackson in a cameo role to use up the remaining commitment. He thought it was a fine idea. The intended cameo role, however blossomed into a considerable part as the script developed. As additional recompense, DeMille gave me the little wax statue of Jackson to keep. This statue now sits on my home office desk. "  

                        *NOTE: SEE PICTURE BELOW OF DeMILLE GIVING THIS STATUE TO CHUCK

AWARDS: THE PRESIDENT'S LADY received Oscar nominations for Best Costume Design and Best Art Direction-Set Direction. 

MY COMMENTS:

Susan Hayward gives an outstanding performance, as usual. Ben Nye's terrific makeup job helped her to successfully aged from 18 to 61. Nye also did a very convincing job on Heston's make up to help him age during the story. Pictures of Jackson compaired to Chuck in make-up almost look a like! Susan and Chuck had a 'chemistry' between them that made their romantic scenes some of the tenderest in Chuck's movie career. Chuck gives a wonderful performance as a young 'Jackson' which ages some 40 years during the movie. Chuck did an excellent job with this role and it was very evident that he had done tons of research on Jackson to fully grasp the role.  As a love story between two very famous people THE PRESIDENT'S LADY is done very well.

BLACK & WHITE PICTURES FROM 

THE PRESIDENT'S LADY 

          PLACE YOUR CURSOR OVER THE PICTURES FOR INFO ON THEM

MORE INFOMATION ON 

                             THE PRESIDENT'S LADY: 

Academy Award Nomination: Best Art Direction-Set 

Decoration (B/W) - Lyle Wheeler (Art Direction),

Leland Fuller (Art Direction),Paul S Fox(SetDecoration)

Best Costume Design (B/W) - Charles LeMaire, Renie 

Country of origin: U.S. 

Genre: Biography 

Color or b/w: Black & White 

Production Co(s).: Fox 

Released By: Fox 

MPAA rating: NR 

Parental rating: Acceptable to Children

Running time: 96 

CAST:

Charlton Heston- Andrew Jackson 

Susan Hayward- Rachel Donelson Robards 

John McIntire-Jack Overton 

Fay Bainter -Mrs. Donelson 

Whitfield Connor -Lewis Robards 

Carl Betz -Charles Dickinson 

Gladys Hurlbut-Mrs. Phariss 

Ruth Attaway -Moll 

Charles Dingle-Capt. Irwin 

Nina Varela -Mrs. Stark 

Margaret Wycherly -Mrs. Robards 

Ralph Dumke -Col. Stark 

Jim Davis -Jason 

Robert B. Williams -William 

Trudy Marshall -Jane 

Howard Negley -Cruthers 

Dayton Lummis -Dr. May 

Harris Brown -Clark 

Zon Murray -Jacob 

James Best -Samuel 

Selmer Jackson -Col. Green 

Juanita Evers -Mrs. Green 

George Melford -Minister 

CREDITS:

Producer: Sol C. Siegel 

Director: Henry Levin 

Writer: John Patrick (based on the novel by Irving Stone) 

Cinematographer: Leo Tover 

Editor: William B. Murphy 

Music Composer: Alfred Newman 

Art Director: Lyle Wheeler and

Leland Fuller 

Set Decorator: Paul S. Fox 

Special Effects: Ray Kellogg 

Costume Design: Renie 

Make Up: Ben Nye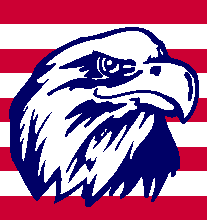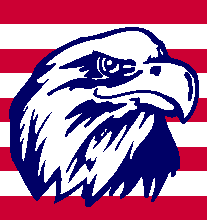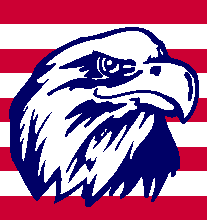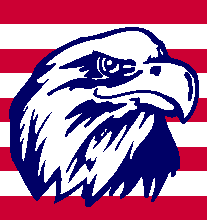 DeMILLE GIVING CHUCK A STATUE OF JACKSON

Copyright & copy: 2003 MonaK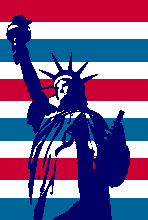 COLOR PICTURES FROM 

THE PRESIDENT'S LADY 

          PLACE YOUR CURSOR OVER THE PICTURES FOR INFO ON THEM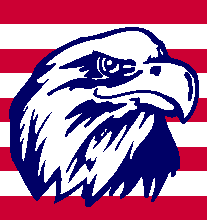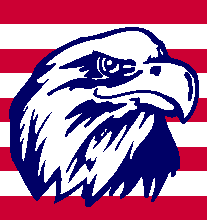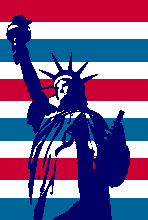 FOR MORE INFORMATION ON

 SUSAN HAYWARD CLICK ON THE PICTURE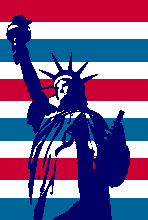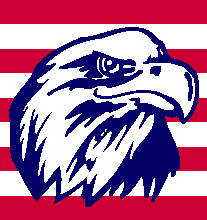 BELOW TICKET FOR THE WORLD PREMIERE OF 

THE PRESIDENT'S LADY

1953

FIND VHS, DVDs, CDs, BOOKS PHOTOS & POSTERS AT THE NEW

CHARLTON HESTON WORLD'S ONLINE STORE

BY CLICKING THE ICON BELOW OR
HERE
FIND CHARLTON HESTON'S VIDEOS BY CLICKING THE LINK BELOW

Previous Counter Number: 14086

 Replaced on 2-14-07