THE TEN COMMANDMENTS

DIRECTOR: Cecil B. DeMille, 1956

THE TEN COMMANDMENTS was DeMille's last film, and, appropriately, the master of the biblical epic concluded his career with a larger-than-life production, packed with enormous crowd scenes, lavish spectacles, strong-willed men and their devoted women, and wide-screen special effects, all orchestrated with dazzling brilliance. This is the story of Moses and the Jewish Exodus from Egypt, a tale which DeMille had previously filmed in 1923. 

SYNOPSIS:

THE TEN COMMANDMENTS opens as Rameses I (Ian Keith), the pharoah who has enslaved the Jewish people, is told that the 'Deliverer' of the Hebrews will soon be born and grow up to free his people. Keith commands that all newborn Jewish males be slaughtered, but Martha Scott (Yochabel) 

 places her small son in a basket and sends him floating down the river Nile. Nina Foch, pharoah's sister, finds the child and brings him up as her own son, naming him Moses. Years pass, and the now-adult Moses (Charlton Heston) has become a Prince of Egypt, not knowing his Jewish background. Yul Brynner (Rameses II), pharoah's son, is jealous knowing that only one of them can succeed to rule Egypt. Brynner and Heston are in a constant competition over who can build the best monuments for Sethi (Cedric Hardwicke), who is now ruling Egypt. Brynner and Heston are also in competition over  winning the love of  Anne Baxter( Nefretiri). Heston is a kind prince and is sicken by the hardships of the Jewish people under the Egyptian rule. He comes across Vincent Price, an Egyptian builder, whipping and about to kill John Derek (Joshua), a Jewish slave. In the struggle Heston kills Price. Edward G. Robinson, a Hebrew spying for Sethi, reports this, and Heston's Jewish background is soon revealed to Sethi. Baxter ties to seduce Heston into forgetting his people but he will not do this. Heston is banished into the desert and ends up in the camp of Eduard Franz, a Jewish elder. Heston helps Franz's daughters to fend off some attackers at their well and eventually marries his daughter, De Carlo (Sephora ). While tending his herd of sheep on Mount Sinai, God appears to Heston as a miraculous burning bush and commands him to deliver the Jews from bondage. Heston walks down the jagged slops of the mountain in his barefeet, which was 'Holy Ground'. His face is lit up with the knownledge of what God expects from him. Heston goes to  Egypt to confront Brynner, who is now Pharoah. Heston demands to Pharoah that God wants Egypt to "LET MY PEOPLE GO!" but the Brynner refuses to free the Jews. With the might of the Lord behind him, Heston causes 10 plagues to fall upon the Egyptians. Finally Heston warns Brynner that Brynner would state what the last plague would be. Brynner command that all the firstborn of the Jews should be slaughtered but has set the plague on his own people instead. All firstborn Egyptian sons would die. The Jews are spared by the 'Angel of Death' by smearing lambs blood on their doorway. The 'Angel of Death' passes over their houses and the first Passover is celebrated. After this plague, Brynner finally allows the Hebrews to leave in a mass exodus. Heston leads the masses out of the city to the 'promised land' saying these words: "Hear well,  Israel. Remember this day when the strong hand of the Lord leads you out of bondage !" After the Jews leave, Brynner is taunted by Baxter telling him that he is weak to have let them go and Brynner decides to send his chariots after the freed slaves. With their backs to the edge of the Red Sea and the charioteers advancing towards them, Heston  bars their way with a pillar of fire. Heston next tells the Jews to have faith in God. He then raises his arms saying:"BEHOLD THE HAND OF GOD!"and parts the waters of the Red Sea. The Jews safely make their way to the opposite bank, but the Egyptian soldiers are drowned as the Red Sea closes on them. Brynner is the only survivor of the holocuast. Heston brings his people to Mount Sinai and climbs to the top of the mountain to receive the Ten Commandments from God. With the 'finger of God' writing down His commandments on two tablets Moses is humbled. Meanwhile Robinson convinces the others that Heston is misguided and has them build a Golden Calf to worship. He challenges Heston, when Heston descends from the mountain. Heston angrily smashes the tablets against the Golden Calf. Suddenly the earth quakes and opens up and many disbelievers are hurled to their death. As punishment for their disbelief in God's might, the Hebrews are forced to wander 40 years in the desert until all those who had sinned in the sight of God were consumed. Finally, the Promised Land is within sight. On top of Mount Nebo, Heston watches his people cross the River Jordan into the Promised Land. He charges and bids Derek (Joshua) to lead the people thereafter.  Bathed in a glorious light, Moses becomes a legend among  men. 

With THE TEN COMMANDMENTS, DeMille brings to life the story of Moses on a scale no other filmmaker ever envisioned. Everything here is presented in a grandiose style, yet the fine cast is never overwhelmed by the lavish sweep of this epic. Heston is magnificent as Moses, playing the great prophet as a humble man with a great inner strength. DeMille chose Heston, in part, because of his strong resemblance to the famed Michaelangelo statue of Moses. DeMille is quoted as saying, "There had never been any doubt in my mind about who should play Moses. And my choice was strikingly affirmed when I had a sketch made of Chuck in a white beard and compared it to Michelangelo's famous statue. The resemblance was amazing. But it wasn't merely an external resemblance. Charlton Heston brought to the role a rapidly maturing skill as an actor and an earnest understanding of the human and spritiual quality of Moses." Heston would do take after take until satisfied with the results and buried himself in Old Testament readings, memorizing whole sections and insisted on walking barefoot through the jagged Mount Sinai rocks. Brynner plays the pharaoh wonderfully with utmost  seriousness. The supporting players gave Heston, Brynner, and their director strength. There is hardly a bad performance in the lot. Heston's infant son, Fraser, had his one and only acting job, playing the role of baby Moses. Heston provided the voice of God during the writing of the Commandments scene & the burning bush scene. He has always had a wonderful commanding voice and this film used it well. The Exodus sequence is a masterful coordination of cast, crew, and camera. Though the performances and epic nature of the film were unforgettable, THE TEN COMMANDMENTS is well remembered for its Oscar-winning special effects. The most impressive of all was the parting of the Red Sea. 

AWARDS:    Nominated for seven Academy Awards including: Best Picture (losing to AROUND THE WORLD IN 80 DAYS), Best Best Color Cinematography, Best Color Art Direction/Set Decoration, Best Sound, Best Film Editing and Best Costume Design. Won  an Oscar for Best Special Effects.

MY COMMENTS:

I remember seeing this movie as a child and was astounded by the special effects. The parting of the Red Sea was awesome and the other special effects stayed embedded in my memory. Chuck did a marvelous job with this role and film. He emersed himself in this role and his research and studing of Moses showed in his performance. Chuck WAS Moses. The local 'extra' actors in Egypt, where this movie was filmed, almost believed him to be 'Moses' because his presence and acting conveyed this  famous man so well. I really think that Chuck should've be nominated for his first Oscar for this role. He has and will always be remembered for the wondeful job he did playing Moses for generations to come. 

PICTURES FROM THE TEN COMMANDMENTS BELOW

                               PLACE YOUR CURSOR OVER THE PICTURES FOR INFO ON THEM

MORE INFORMATION ON

                    THE TEN COMMANDMENTS:

Academy Award: Best Special Effects - John Fulton

Academy Award Nomination: Best Picture

Best Color Cinematography - Loyal Griggs

Best Film Editing - Anne Bauchens

Best Art Direction-Set Decoration (Color) - Hal Pereira, Walter H. Tyler, Albert Nozaki, Sam M. Comer, Ray Moyer

Best Costume Design (Color) - Edith Head, Ralph Jester, John Jensen, Dorothy Jeakins, Arnold Friberg

Best Sound Recording - Loren L. Ryder 

Country of origin: U.S. 

Genre: Religious 

Color or b/w: Color 

Production Co(s).: Paramount 

Released By: Paramount 

MPAA rating: NR 

Parental rating: Good for children 

Running time: 219 

CAST:

Charlton Heston- Moses & The 'Voice of God' 

Yul Brynner- Rameses II

Anne Baxter- Nefretiri 

Edward G. Robinson- Dathan 

Yvonne De Carlo -Sephora 

Debra Paget -Lilia 

John Derek -Joshua 

Cedric Hardwicke-Sethi 

Nina Foch -Bithiah 

Martha Scott-Yochabel 

Judith Anderson-Memnet 

Vincent Price -Baka 

John Carradine-Aaron 

Eduard Franz -Jethro 

Olive Deering -Miriam 

Ian Keith- Rameses I

Donald Curtis -Mered 

Douglas Dumbrille-Jannes 

Lawrence Dobkin -Hur Ben Caleb 

Frank De Kova -Abiram 

H.B. Warner -Amminadab 

Henry Wilcoxon -Pentaur 

Julia Faye -Elisheba 

Lisa Mitchell-Jethro's Daughter 

Noelle Williams-Jethro's Daughter 

Joanna Merlin -Jethro's Daughter 

Pat Richard -Jethro's Daughter 

Joyce Vanderveen-Jethro's Daughter 

Diane Hall -Jethro's Daughter 

Abbas El Boughdadly-Rameses' Charioteer 

Eugene Mazzola-Rameses' Son 

Fraser Heston-Infant Moses 

CREDITS:

Producer: Cecil B. DeMille 

Assoc. Producer: Henry Wilcoxon 

Director: Cecil B. DeMille 

Writer: Aeneas MacKenzie, Jesse Lasky Jr., Jack Gariss , & Fredric M. Frank (based on the novels The Prince of Egypt by Dorothy Clarke Wilson, Pillar of Fire by the Rev. J.H. Ingraham, and On Eagle's Wings by the Rev. G.E. Southon, and in accordance with the Bible, the ancient texts of Josephus, Eusebius, Philo, and The Midrash) 

Cinematographer: Loyal Griggs, John F. Warren,  

W. Wallace Kelley, & Peverell Marley (VistaVision, Technicolor) 

Editor: Anne Bauchens 

Music Composer: Elmer Bernstein 

Art Director: Hal Pereira, Walter Tyler & Albert Nozala 

Set Decorator: Sam Comer & Ray Moyer 

Special Effects: John P. Fulton 

Costume Design: Edith Head, Ralph Jester, John Jensen, Dorothy Jeakins, & Arnold Friberg 

Make Up: Wally Westmore, Frank Westmore & 

Frank McCoy 

Choreography: LeRoy Prinz & Ruth Godfrey 

WELCOME TO 

CHARLTON HESTON WORLD

GRAPHICS LOADING

PLEASE BE PATIENT!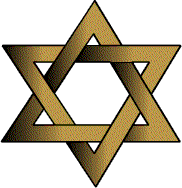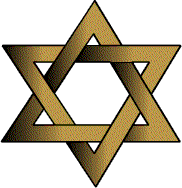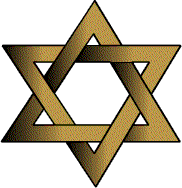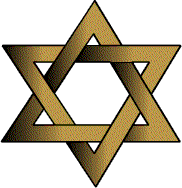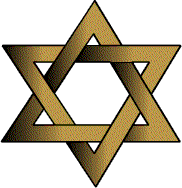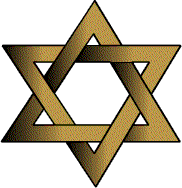 ABOVE 2 PICTURES DONATED BY DOUG REEVES

COLOR PICTURES BELOW FROM

THE TEN COMMANDMENTS

MOVE YOUR CURSOR OVER THE PICTURES FOR INFO

ALL PICTURES BELOW DONATED BY: DOUG REEVES, JOJOGIRL & CINDY DAVIS

CLICK LINKS BELOW FOR INFORMATION ON PURCHASING 

THE TEN COMMANDMENTS

ON VHS, DVDs OR PHOTOS/POSTERS

TO FIND MORE CHARLTON HESTON'S CLASSIC MOVIES, PHOTOS, 

POSTERS OR BOOKS TO PURCHASE PLEASE VISIT 

CHARLTON HESTON WORLD'S ONLINE STORE

BY CLICKING THE ICON BELOW OR HERE
MORE COLOR PICTURES FROM

 THE TEN COMMANDMENTS

ON THE NEXT 5 PAGES

Charlton Heston
Buy Ten Commandments, The Photos At AllPosters.com
Copyright & copy: 2003 MonaK
MORE COLOR PICTURES FROM

 THE TEN COMMANDMENTS

ON THE NEXT 5 PAGES

CLICK THE NEXT BUTTON BELOW


Previous Counter Number: 97724

Replaced on 2-14-07