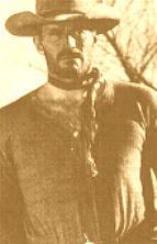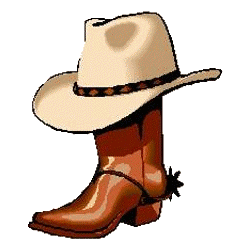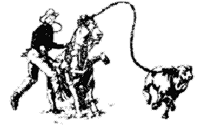 WILL PENNY

DIRECTOR:Tom Gries, 1968


Heston turns in a superb performance as an aging cowboy accepting his  hard and lonely life in the West. Set in Montana in the 1880s, WILL PENNY shows us the rugged details and the day-to-day hardships that cowboys encountered, concentrating less on the glory than on the guts.

SYNOPSIS:

With winter approaching and a long, hard cattle drive is completed, Heston (Will Penny) and fellow cowpokes Majors (Blue) and Zerbe (Dutchy) try to find employment. While hunting, Majors come across a shot elk which Donald Pleasence (Preacher Quint), a demented preacher with three sons, want to claim as theirs. A fight occurs over this elk with Heston killing one of Pleasence's sons in the battle. Pleasence vows to get revenge on Heston and rides off with his remaining sons. Zerbe is injured in the fight and bleeding heavily when Heston and Majors come to a stage coach station. They leave Zerbe in the wagon till they can find medical help. While in the station, Heston meets Joan Hackett (Catherine Allen), who is traveling with her son to California to meet her husband. She leaves the station with her guide, who is not too eager to start to travel again. Heston leaves Majors with Zerbe at a doctors, while he goes to the Flat Iron Ranch to work. Heston again meets up with Hackett, who is left stranded in his cabin, which Heston uses while he works for The Flat Iron Ranch, by her guide high in the mountains. She and her son plan to live there till spring. While Heston is rounding up stray cattle, Pleasence stages another ambush, wounding Heston. Pleasence leaves Heston in the frigid cold to die. Heston stubbles for days and finally makes it back to the cabin where he is nursed by Hackett. As he recovers, Heston and Hackett begin to grow fond of each other and fall in love. Heston has taken Hackett's son, which he affectionately nicknamed 'The Button', under his wing and teaches him about the land and feels almost as if the child is his own. Christmas approaches and Hackett tries to teach Heston some carols. During a tender moment, when Heston and Hackett are about to kiss, Pleasence and his sons burst into the cabin. Heston is tied up and Pleasence's sons taunt Hackett. Both sons want Hackett for their own. Heston sees his opportunity for escape in a hope to save Hackett from the sexual yearnings of Pleasence's sons. Just as Heston is escaping, Majors and Zerbe arrive shooting full barrels. Heston kills Pleasence and shoots his sons. After the smoke dies down, Heston goes back into the cabin with Hackett. She and her son can be safely taken down to the valley till winter is over. Alone in the cabin, Hackett asks Heston to stay with her and start a farm and a life together. Heston is torn by his love for Hackett because he doesn't know anything but ranching and wouldn't know how to farm. Hackett says she could teach him. Heston is tempted, but realization stops him short. Heston wants to be with Hackett, but he despairs, "I'm damn near 50 years old! I never felt like this for nobody. I want you, The Button. It takes a heap of time—years to build up a spread. I don't have them years no more." Hackett asks, " Will, do you love me?" Heston replies, "I've come closer with you than I ever will. I've seen what it's meant to be like, to have a home. But it's too late, Cath. Too late for me. I ain't a good gamble for you." In one last longing look at Hackett and a life he wishes he had the years to have, Heston walks slowly out the door back to the life of a lonely cowboy.

WILL PENNY, with it's fine direction, realistic atmosphere, stunningly photographed in Inyo National Forest and a great performance by Heston, still failed to make even a dent at the box office, due to the fact that THE PLANET OF THE APES was released almost at the same time. Heston is quoted, "WILL PENNY is my favorite western I have made." Heston's wife, Lydia Clarke joins this film in the role as Dr.Franker's wife. Many critics have said of Heston's performance in WILL PENNY that it was one of his best. He showed the humble emotion of an aging cowpoke in an honest, believable portrayal.

MY COMMENTS:

WILL PENNY is undoubtedly one of my favorite movies of Chuck's. This movie gave Chuck one of his few opportunities for a romantic role. Joan Hackett was superb in her role as an abandoned, lonely women who never really knew love till she met this cowboy. The love scenes between Chuck and Joan were bitter sweet. You could feel the longing in their character's hearts for each other, which brought me to tears for these lovers that met too late in their lives. Chuck sang not only part of the Christmas carol but also sang the song in the opening credits. He has said in interviews that he can not sing---but thinks he sounds more like a bullfrog crocking. I think he sang great as well as acted wonderfully, with humility in this role as an aging cowpoke.



MY FAVORITE MOVIE PICK

PICTURES FROM WILL PENNY BELOW

PLACE YOUR CURSOR OVER THE PICTURES FOR INFO ON THEM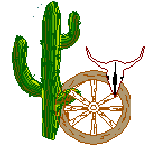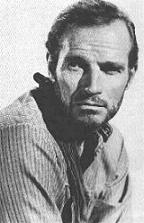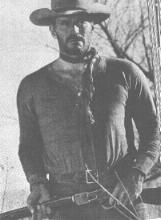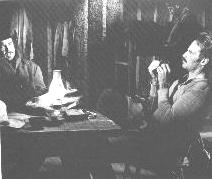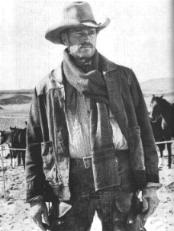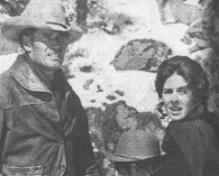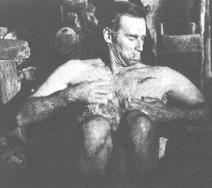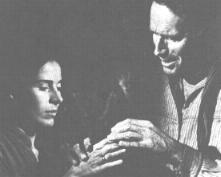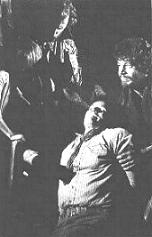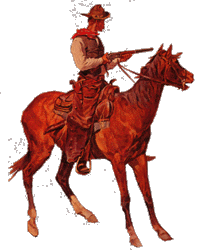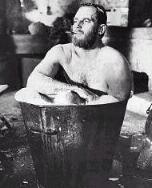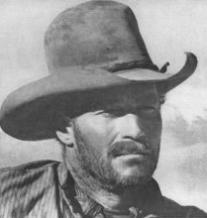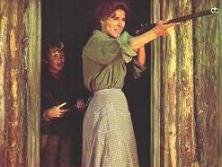 CLICK ABOVE PHOTO TO VIEW A WEBPAGE DEVOTED TO JOAN HACKETT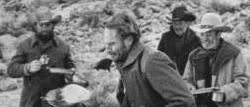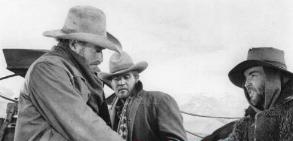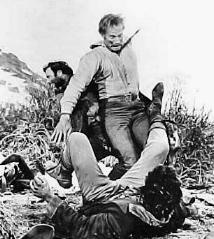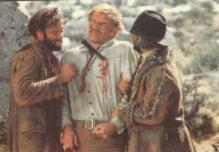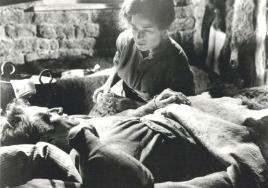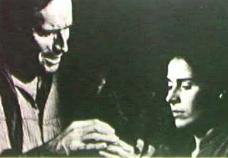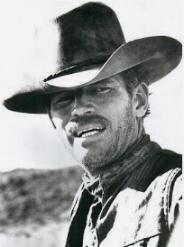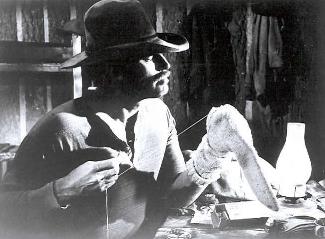 PHOTO BELOW DONATED BY SUE LEHMAN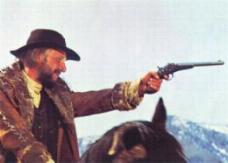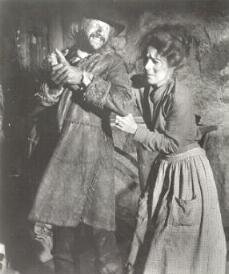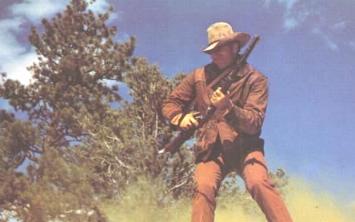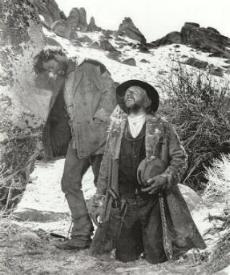 POSTERS FROM WILL PENNY BELOW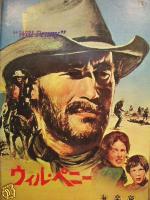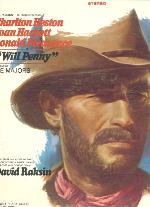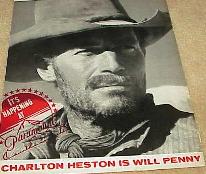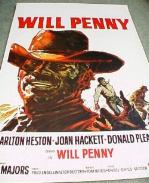 MORE INFORMATION ON WILL PENNY:

Country of Origin: U.S.

Genre: Western

Color or b/w: Color

Production Co(s).: Paramount

Released By: Paramount

MPAA Rating: NR

Parental Rating: Cautionary; some  scenes           objectionable

Running Time: 109

CAST:

Charlton Heston - Will Penny

Joan Hackett -Catherine Allen

Jon Gries-Horace Greeley Allen,'The Button'

Donald Pleasence-Preacher Quint

Lee Majors -Blue

Anthony Zerbe-Dutchy

Bruce Dern -Rafe Quint

Ben Johnson-Alex

Slim Pickens -Ike Wallerstein

Clifton James -Catron

Roy Jenson -Boetius Sullivan

G.D. Spradlin-Anse Howard

Quentin Dean -Jennie

William Schallert-Dr. Fraker

Lydia Clarke -Mrs. Fraker

CREDITS:

Producer -Fred Engel & Walter Seltzer

Director-Tom Gries

Writer -Tom Gries

Editor -Warren Low

Musical Composer-David Raksin

Art Director -Roland Anderson  & Hal Pereira

Set Decorator -Robert R. Benton & Ray Moyer

Special Effects -Paul K. Lerpae

Costumes -John A. Anderson & Ruth Stella

Make Up -Charles Blackman & Wally Westmore

Cinematographer -Lucien Ballard (Technicolor)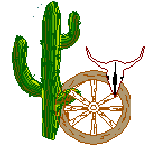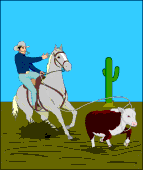 BELOW ARE BEHIND THE SCENES PICTURES FROM

WILL PENNY

PLACE YOUR CURSOR OVER THEM FOR INFO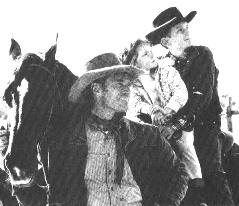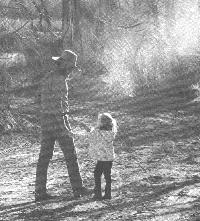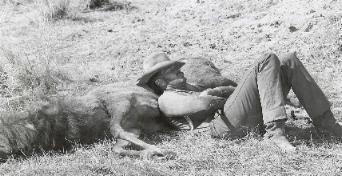 PHOTOS BELOW DONATED BY SUE LEHMAN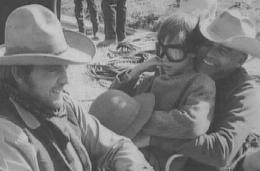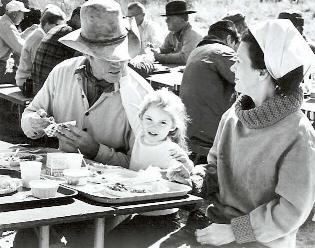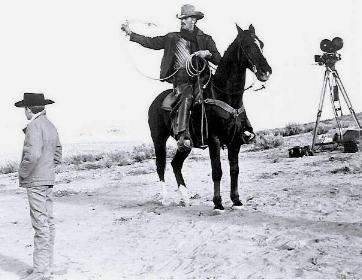 CLICK THE PHOTOS  BELOW OR HERE TO READ AN ARTICLE ON THE
'UNVEILING' OF THIS STATUE IN HONOR OF CHARLTON HESTON'S ROLE IN

WILL PENNY

PHOTOS BELOW ARE OF THE 'WILL PENNY' STATUE IN

THE COWBOY HALL OF FAME

PHOTOS  BELOW OF WILL PENNY STATUE DONATED BY M.T.FISHER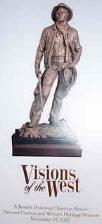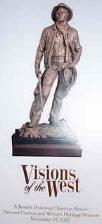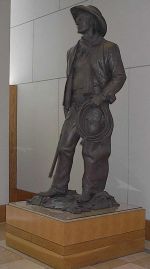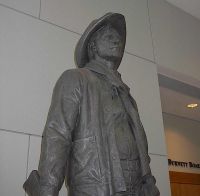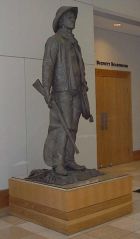 CLICK NEXT BUTTON BELOW TO VIEW MORE PHOTOS FROM

WILL PENNY


FIND VHS, DVDs, CDs, BOOKS, PHOTOS & POSTERS AT THE NEW

CHARLTON HESTON WORLD'S ONLINE STORE

BY CLICKING THE ICON BELOW OR HERE


Copyright & Copy: 2003 MonaK


Previous Counter Number: 73611

Replaced on 2-14-07